How to accept and edit time reports
Accept time reports
Time reports can be accepted by:
Project managers
Superiors
Users with editing rights
Only project managers and project editors can undo acceptance for time reports.
Acceptance may also be be done automatically every night. This acceptance interval can be changed to some other period. To automatically accept time reports, go to Project space Overview tab and in the Settings category set field Automatically accept time reports value to On.
Accepting time reports may be used for:
Updating project's resource forecasts
Preventing users from editing time reports
Acceptance does not effect:
Invoicing - also time reports in reported status will be collected for invoicing
Users time balance
Note: Time reports can be unaccepted in a similar manner as accepted. When undoing acceptance, follow the steps below but click Undo Acceptance.
Accept time reports for a single project
Go to Projects & services > Projects.
Select a project and go to Hours tab.
Select the checkboxes of the time reports you want to accept.
Click Accept.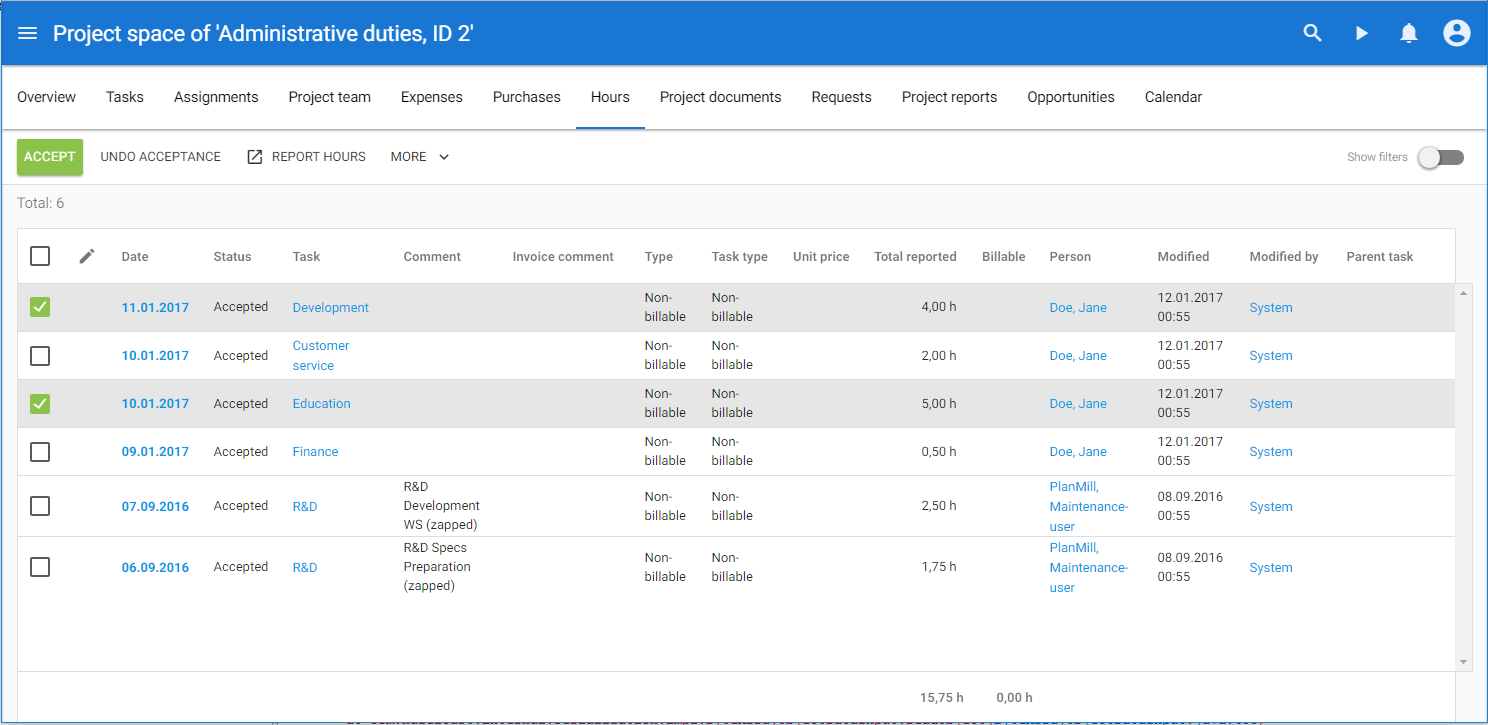 Accept time reports for several projects
Go to Reports & indicators > Reports.
Select report Time report acceptance.
Choose correct projects by using the filters.
Select the checkboxes of the time reports you want to accept.
Click Accept.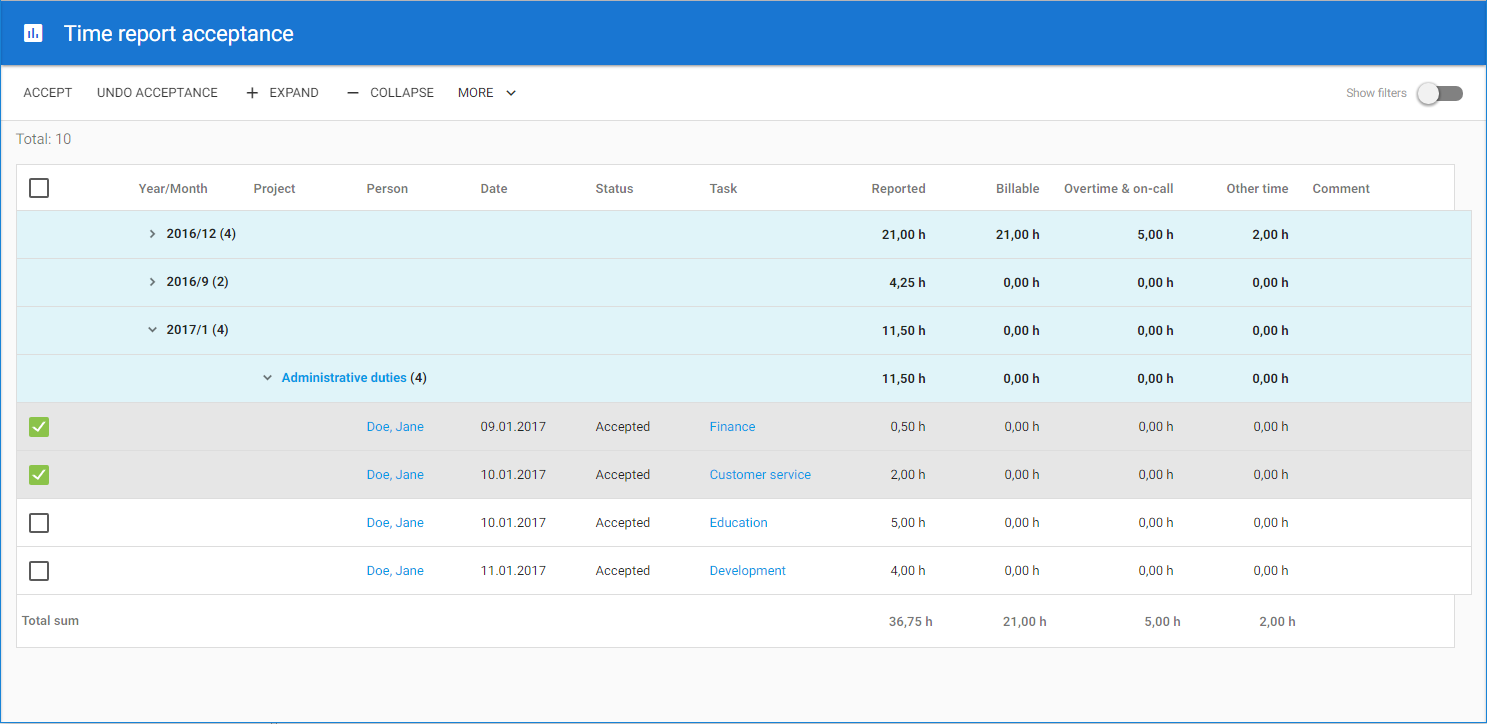 Edit time reports
Time reports can be edited by:
The user who made the time report. Edit the time report in Time sheet or Time list if time reports are not already accepted.
Other users with the access right Secretary. Users with that access right have a filter in the Time sheet or Time list for selecting which user's time reports they want to view. If time reports have already been accepted, acceptance must be undone first.
Users who have edit rights to project space's Hours-tab. In this case the person can edit the invoice comment and billable hours only. These do not affect user's time balance, only what amounts will be invoiced.
Change time to another task
There might be a need to move a user's time report to another task. You can do the change in Time & absence > Time list or in the Project space Hours tab. Note that you can only change time reports with the status Reported. Billing type depends on the task.