How to view work schedules
You can navigate to work schedules module directly from the left navigation or via project space. When navigating from the project space you view work schedules by project and project related tasks are preselected.
Work schedules shows the load situation in green, if no assignments with remaining work exist for a person on given period. The situation is in red color, if person's available capacity is exceeded.
Preliminary projects are visible in Work schedules but not in the Time sheet. This allows resource planning e.g. for projects in sales stage or in early budgeting stage. A user can select which of the resource plans he/she wants for viewing (preliminary, execution or both).
Note: It is generally recommended that everyone can see what work and how much work is scheduled for them for each period. Usually team members do not have editing rights.
View by project
Go to Projects & services > Projects.

Select a project and from the upper navigation select Tasks.
From the upper toolbar, select Schedule work, or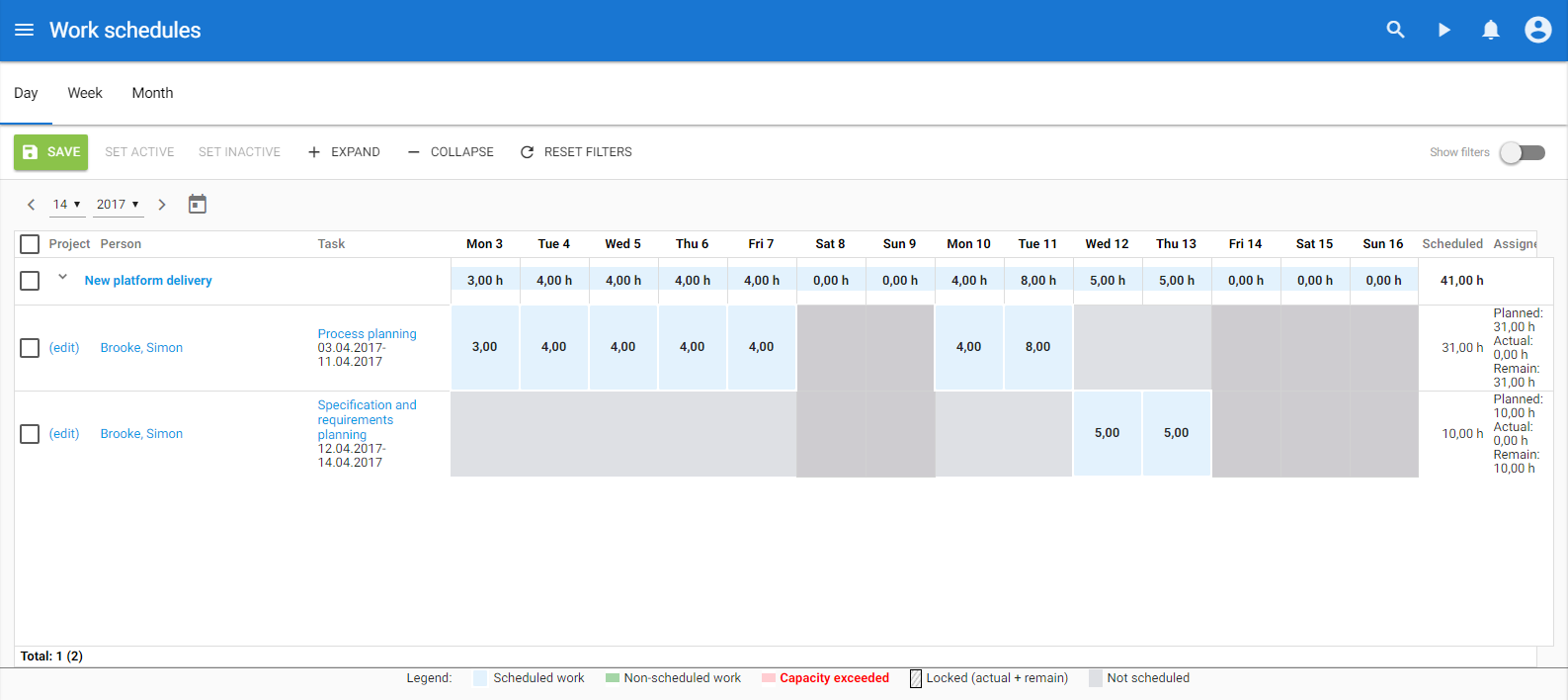 View by person
Go to Projects & services > Work schedules.
From the upper navigation select either daily, weekly or monthly mode.
Click Show filters switch and select correct filters.